Woohoo!–You made it!

The Search is Over!
 Now take a deep breath and Relax.
We've got you covered.
Kill Lice OVERNIGHT.
Safely.
Effectively.
EASILY!
                You never have to worry about this again.                      
I Promise,
Grace 
Get Back To Life!
End Lice Now – The Easy Way
Grace's NitFlix® Features and Benefits:
Kills Lice; eliminate reinfestation
Easy to use; incredibly fast results
Cost effective; fast, reliable, and affordable
Non-toxic, pesticide-free;  completely safe to use

Easy at home use; keep your privacy, save embarrassment
Prevents Lice; safe for the family, protection starts with prevention
Healthy Salon based formula; repairs moisture levels while killing lice
No nasty ingredients (*see below); leaves hair in better condition afterwards
Plant based nutrients; hypoallergenic-healthy scalp, leaves hair soft & shiny
Wasting your time and money ENDS here; save hundreds on salon appointments and ineffective treatments
You get the power of family protection in two bottles.
Feed your hair and keep away lice all at the same time, while doing something you normally do; shampoo and condition your hair…think of it as family immunity!
You don't have to be lice free to start, but you have to start to be lice free!
*SLS, pyrethroids, salt (NaCl), paba, sulfates, silicones, acrylates, parabens, cyclopentasiloxane, petroleum derivatives (The Nasties).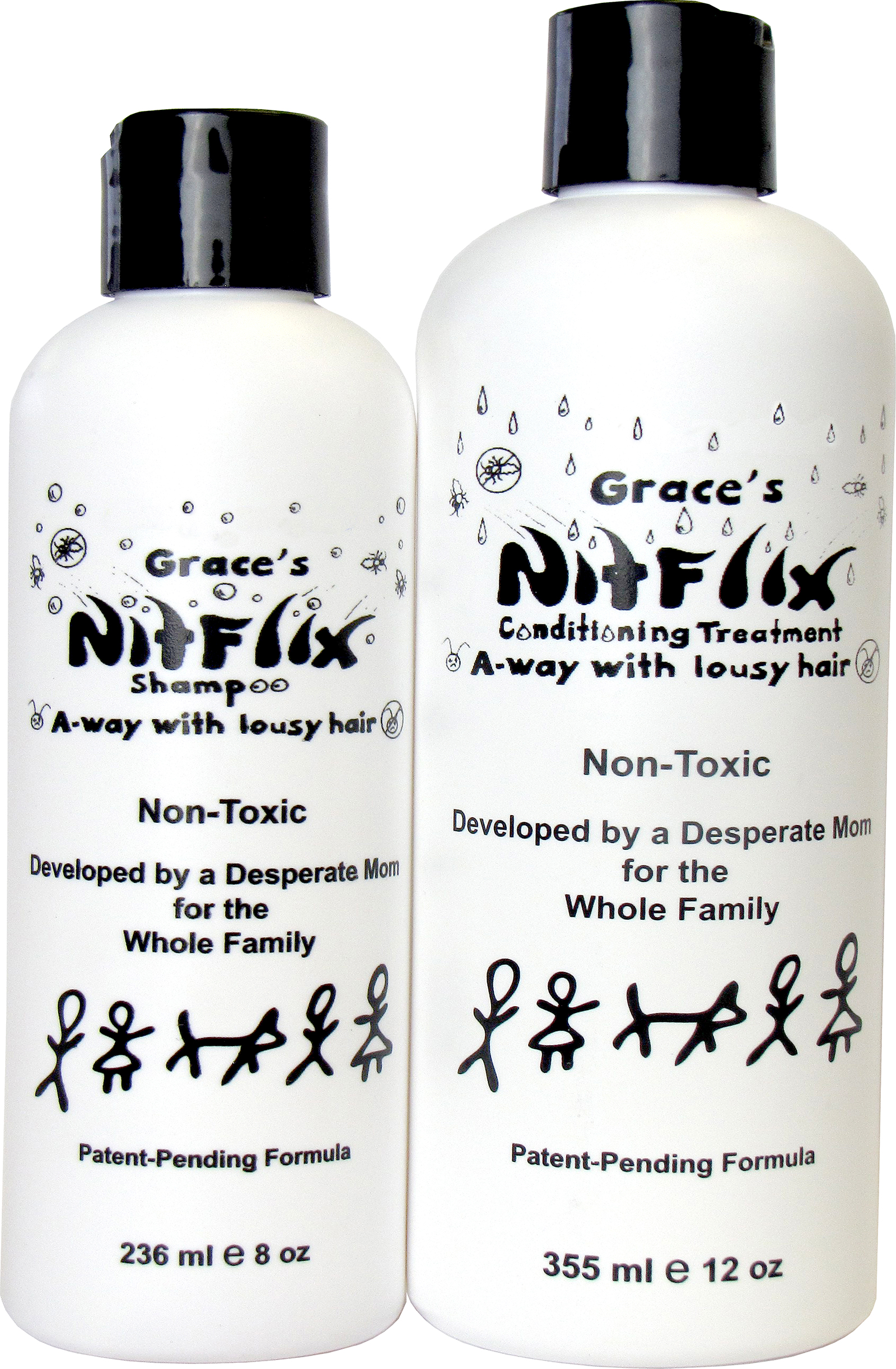 EMERGENCY?  We ship overnight! Just give us a call now @ 619.379.8974
After agonizing with harmful, toxic, over-the-counter lice remedies, and even using the prescription Sclice on both of my daughter heads, just to have the lice return within a month, I reached out to Grace for help. She immediately allowed us to pick up the Nitflix and start the de-licing process detailed on the instruction sheet that came with the products. After all three treatments (mine and my 2 daughters), I am happy to announce that my home is now lice free! THANK YOU Grace and NitFlix for helping us finally get rid of the lice!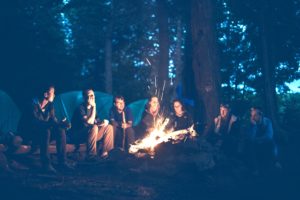 Helping Camps & Schools
Help Children & Families
Be a voice in your camp or school.
Use our products as a fundraiser. Be proactive in supporting a Lice-free environment.
Tags: Head Lice, Silicone Free, Head Lice, Head Lice, Head Lice for those who care